I don't know what to do, we have a great dog, she isn't quite a year old. The thing is lately I babysit a little girl and ruby(my dog) really loves her but when her dad comes to pick her up she starts barking and gets a little agressive. I know she is being protective with the little girl, but I can't be worried about her getting aggressive. I am going to start putting her outside before he comes but I really want to nip this behavior in the bud ! Any suggestions?
Since I am on my diet and I have really been trying hard to change my way of cooking, but it is really hard! I have also been looking for some different healthy recipes to try . While searching yesterday I found
this one
and think it is one that I will be cooking soon!
I haven't done any layouts in a long time so here is one I made for an entry into the latest
digi dare challenge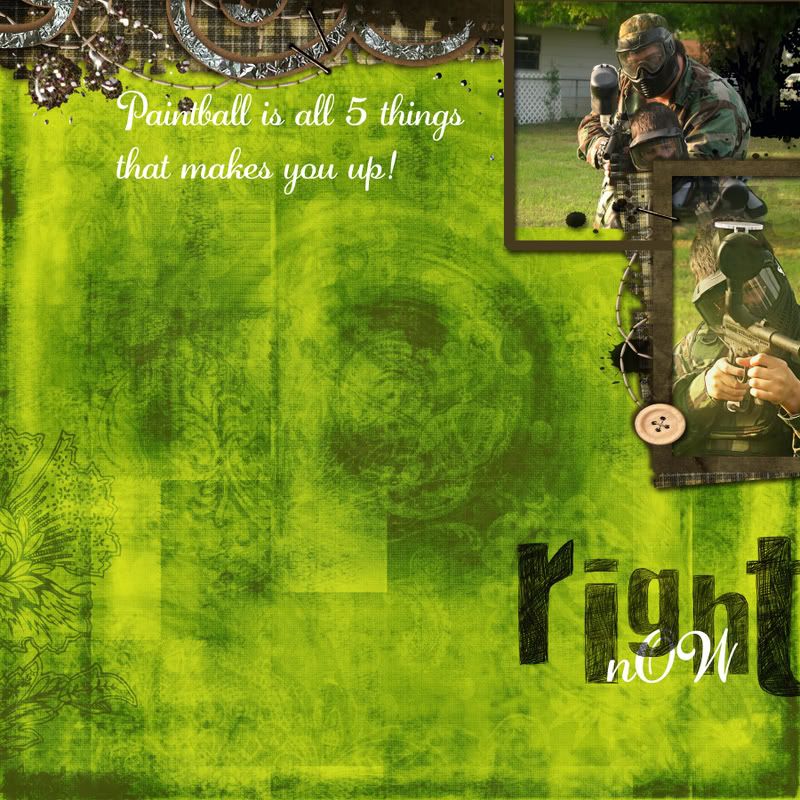 Credits
Borders and Frames By Flerg
Grunge Paper: Freebie by JULAENDER
Alpha is Scribbles Mirranda Reinhardt
Templates
elements
quick pages
Papers
kits