This year, I wanted to grow a few veggies and herbs so we decided to start with seeds instead of starter plants. Welll This is what they look like now. I guess I am doing okay, we shall see!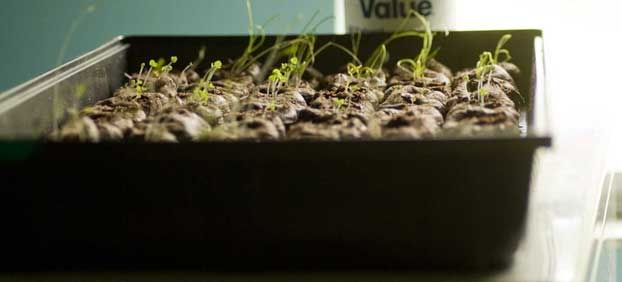 I love new recipes, and I am sort of a foodie but I really hope that I have not become a food snob. I like to make really nice meals, but I always can't buy the most expensive ingredient and I have noticed that some food blogs make sure to point out you should use the fresh parmesan instead of the stuff in the green bottle.I love the fresh stuff, but I always don't have the money for it so if I don't I am proud to say that I use the stuff in the green bottle. Cooking is like photography, you don't have to have the best equipment to be a photographer it is how you use what you have or can afford.
I am also going to try to really work harder at menu planning. Usually it just thinking of recipes and I go with what I come up with but I have been reading some articles on good life eats and I am going to try to have some themed nights so when I right up my menu plan I can just change the recipe to fit the theme. For example having a pasta night (spaghetti, pasta salad, lasagna etc) . Here is a link to a
pasta forumula
for making a pasta different with whatever you might have in the refrigerator.
Would just liked to know what are some substitutions that you make?
Here is an article about
building a frugal pantr
y!