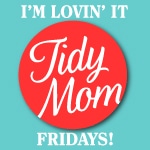 www.pinterest.com
, you add one button to your tool bar and you can pin anything you want and it saves the picture on a board. You can have one board for one category such as food, crafts etc. I am so loving it because it keeps all of my stuff in one place. Here is one of the recipes that are pinned on my board. It is for a pank crusted salmon, you can find the link to the recipe below the picture.
recipe board
so you can see all my pins. This board is by invitation so if you would like me to send you one please comment with your email so I can send you the link!
I don't know about you, there are times when I am home I kind of get in a with cooking. I seem to cook the same things over and over again. I don't want to do that, I would love to expand my horizons and add some more recipes to my repertoire. I have been thinking there always seems to be a national food holiday every month why don't I use that as my jumping point. So starting next month, I am going to start cooking and posting recipes that correspond with the national food holiday for the month. I will also put a Mr. Linky up for you if you would like to play along also. I think it is a great way to try new recipes and also gives you a blogging prompt to!
So here are a list of holidays that I will be using! So I do hope you will put it on your calendar to Join in the fun.
June
National Seafood Month
July
National Baked Bean Month
August
National Peach Month
September
Better Breakfast Month
October
National Apple Month
November
National Peanut Butter Lover's Month
December
There is not a real good food month in December but there are list of national food days so I will be cooking whatever the national food day is that Friday each week.
Dec 2
National Fritters Day
Dec 9
National Pastry Day
Dec 16
National Chocolate Covered Anything Day