I am going to start a new theme on friday and it is the favorite foodie finds. It could be a recipe, new ingredient, new kitchen gadget. This week my new favorite find is
Zatarain's Zesty Garlic and Herb Seasoning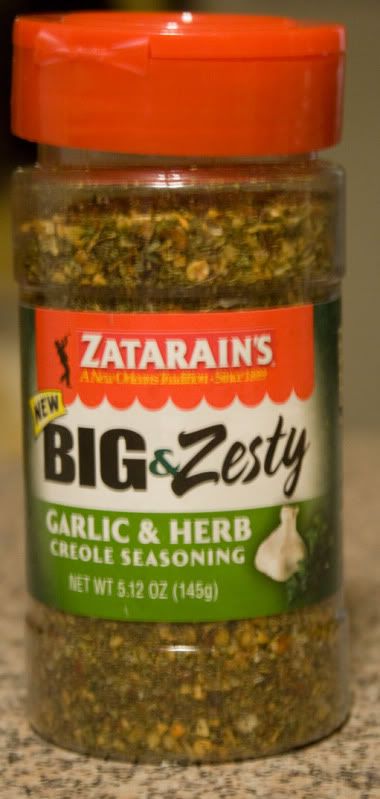 I found this because I was looking to recreate a zesty veggie pizza that I had a ci ci's pizza. I am working on that this weekend and hopefully will have the recipe next week. I was looking for a side dish to go with dinner so I decided to roast some potato's and decided I would season it with this seasoning and oh boy I am going to love this stuff. There is a lot of zing, you can smell the garlic and oregano and I think dill and it is amazing. Here is not an exact recipe for my herb roasted potato's. This stuff would be good on just about anything.
In no way have I been compensated for this, This is my own opinion because I was looking for something to recreate a recipe
Herb Roasted Potato's
About 6 small red potato's quartered
2 Tablespoons of oil
1-2 tablespoons of zatarains seasoning
salt and pepper to taste
Preheat oven to 425 degrees. Combine potato's oil and seasoning pour onto sheet pan (put foil on for easier clean up)
Roast for 40 to 45 minutes until brown and tender.