Happy fourth of july! Hope everyone is having a busy and delightful day. The pic above is extra angel food cake and berries from a trifle, so I had a nice nutritious breakfast this morning :) Had hands full in angel food cake, cupcakes, and bake beans. Today it is a combination of 4th of July, Dad's bday and My son's bday, we do it that way because we have lots of family here so this way we can celebrate all of the together.
Menu Plan for this week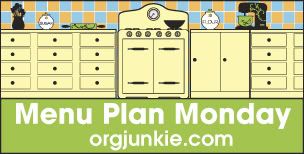 Monday: Chicken, burgers, potato salad, macaroni salad, Trifle. cupcakes....
Tuesday Left Overs
Wed: BBQ Ribs
Thursday: Garlic Chicken Farfalle
Friday: Grilled Pork Loin
Hope everyone has an awesome Fourth of July