It is a simple three ingredient recipe! Can't get much easier than that!
Start with one box of sugar free chocolate instant pudding mix, Follow the instructions per size box for making chocolate pudding. I used a large box of pudding (that was all they had in stock)
start by mixing pudding mix and milk and then refrigerate
When pudding mixture is set up, gently fold in whipped cream
I used about two cups of cool whip for the large box of pudding. It does not have to be completely mixed it something like this!
and then spoon or pipe into serving containers.
As you can tell I did not get mine mixed quite enough, but I actually think it looks pretty! If you do not worried about calories, make the whipped cream from scratch adding in a couple of teaspoons of instant coffee and it is totally yum!
Almost Chocolate Mousse
1 box of sugar free instant chocolate pudding thawed
1 container of cool whip
low fat or fat free milk!
Make your pudding according to package directions. When pudding is set up gently fold in enough of your whipped topping or (homemade whipped cream) to give it that mousse like consistancy approximately 1 cup or 2 depending on your taste. and then spoon or pipe into containers. enjoy!
Linking up with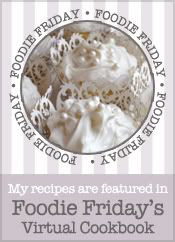 I love chocolate. The one thing I have not done since I have been losing weight is to cute out chocolate. I just love to find low fat or lower calorie versions. I love, love love, the no sugar added Ice cream sandwiches from walmart. One bar is only 110 calories and 4 grams of sugar. I know some people do not want the artificial sweeteners and that is okay if that is you, but I know if I tried to cut out sweets from my diet it would be an epic fail. I am a sugar addict and I know it. So I find lower calorie sweets and fit it in with my calories for the day. This way I do not feel deprived and I have still lost over 40 lbs. Here is one of my favorite chocolate recipes. I love to use real whipped cream in here but I am trying to stay low calories so I bought fat free cool whip!