If you like chicken fried rice, you need to check out this
recipe
it is awesome.
fruit in general is healthy for you, but some fruit have more beneficial properties
for you than others. Blueberries are one of those fruits.Blueberries are in season now so it is the best time to buy them because they are so much cheaper. If you know someone that grows them, you can really get some good deals on them. My husband gets his from a guy at work for 5.00 for a quart size bag. The other day My neighbors also brought us a gallon size bag of frozen berries.
There are several Health benefits to having a serving of blueberries.
According to the
National Blueberry Council
Blueberries are packed with vitamin C
Blueberries have tons of antioxidants (help prevent cancer and other things)
This is something I came up with because I have had some fresh blackberries and and now fresh blueberries in my freezer! It is really nice to have neighbors that bring you over a gallon size bag of frozen blueberries. I guess now I have to bake something
Black and Blue Smoothie
2/3 cup of frozen blackberries
2/3 cup frozen blueberries
1 Tablespoon of Vanilla extract
1 1/2 Tablespoons of sugar
3/4 milk
Blend until smooth. Adding more or less milk and sugar to desired taste!
If you have extra berries, here is another recipe that I can stand behind and say it is the best
blueberry muffin recipe ever
!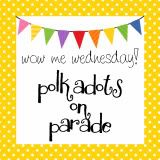 Tonight, I made a chicken fried rice, and I have to tell you it was the best I have ever eaten or made.The only difference is that I added chicken and left out the edamame because I could not find the shelled ones. I also used the sugar snap stir fry in mine.