What exactly is subway art? It is the art of using different fonts and quotes artistically to create a print that looks like graffiti in a subway station. It is a great way to display some of your favorite sayings and get some awesome art for your house. It is so easy to do and is very cheap to make If you have never seen what it looks like, here are a few examples.
1.
Mardi Gras Subway Art II
, 2.
Subway Art on a Letter 018
, 3.
Over the sink
, 4.
subway art
You can put this subway art in frames like pictured above, or you can modge podge them on wooden plaqes!
Tutorials
Create your own subway art
Making your own subway art
Free Printable Subway Art!
Here is my first go at subway art for mothers day! Mine by other standards is not that great but I have one for you to download if you do like it
Just click on the image to download!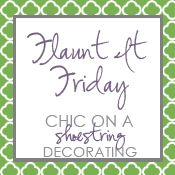 If you create one yourself, please let me see!